We are pleased to announce that Shahpour Pouyan be be joining us at the symposium to talk about his ceramic practice.
In this artist talk, I will briefly introduce how I adopted ceramic as my main artistic medium, from the first inspiration and starting point in art school in Brooklyn to moving to California to learn ceramic skills and principles from my ceramic mentor. I will discuss the inspirations behind my ceramic practice, my childhood during the Iran-Iraq war, and the traumatic experience of life in the US. In this section, I will speak about the symbolic and metaphoric meaning behind architectural elements I have employed in my artwork to address political and historical issues. The presentation's conclusion is about the necessity of the balance between craft and concept as I compared it to the term Taiji in Chinese philosophy.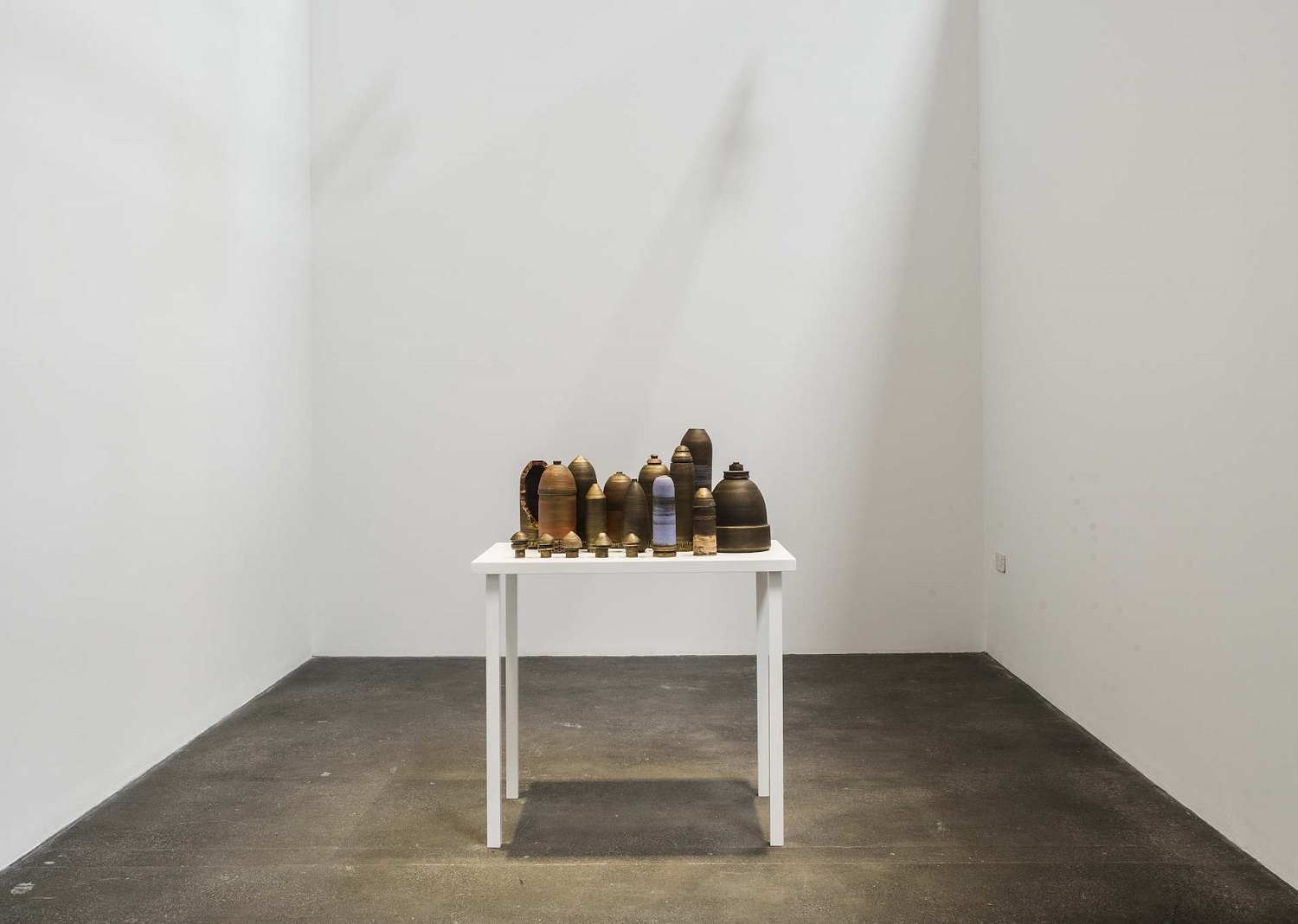 Born in Iran, in 1979, Shahpour Pouyan has an MFA in Integrated Practices and New Forms at Pratt Institute, New York, and has an MFA in Painting from the Tehran University of Art. He previously studied Neoplatonic Philosophy at the Iranian Institute of Philosophy and received a diploma in Maths and Physics from Elmieh School, Tehran. Between 2007 and 2009 he taught art history and the history of Persian Architecture at Science and Culture University, Tehran. He currently lives and works in New York.
Shahpour Pouyan's work is a commentary on power, domination and possession through the force of culture. His artwork seeks to transform historical or political issues into a monument of poetic and visual form. The repetition of mistakes and errors is one of his main concerns, and he reflects this by bringing historical aesthetics and mediums to his contemporary art practice, for example, reinventing chainmail, helmets and Persian miniatures. His work does not announce a political agenda; instead, he grapples with materials provided from the political world and historic documents; the poetic qualities of power and the human condition inspire him. His recent works and projects are influenced by science, archeology, and the poetry of architectural forms that bridge past and present.