Now added to the symposium programme is paintings conservator Cerys Fry, who will be presenting an investigation into the materials and techniques of the grotesque paintings on panels in the Cartoon Gallery at Knole House.
Due to the large-scale building restoration project that the National Trust is undertaking at Knole House, conservators have had a unique opportunity to view and examine the Cartoon Gallery cleared of furniture. Paintings conservator Cerys Fry has been working on a project to investigate the materials and techniques used in the decorative scheme in the Cartoon Gallery, primarily looking at the materials used in the grotesque scheme to determine a series of order between the grotesques painted on panel on the south wall and those painted on canvas.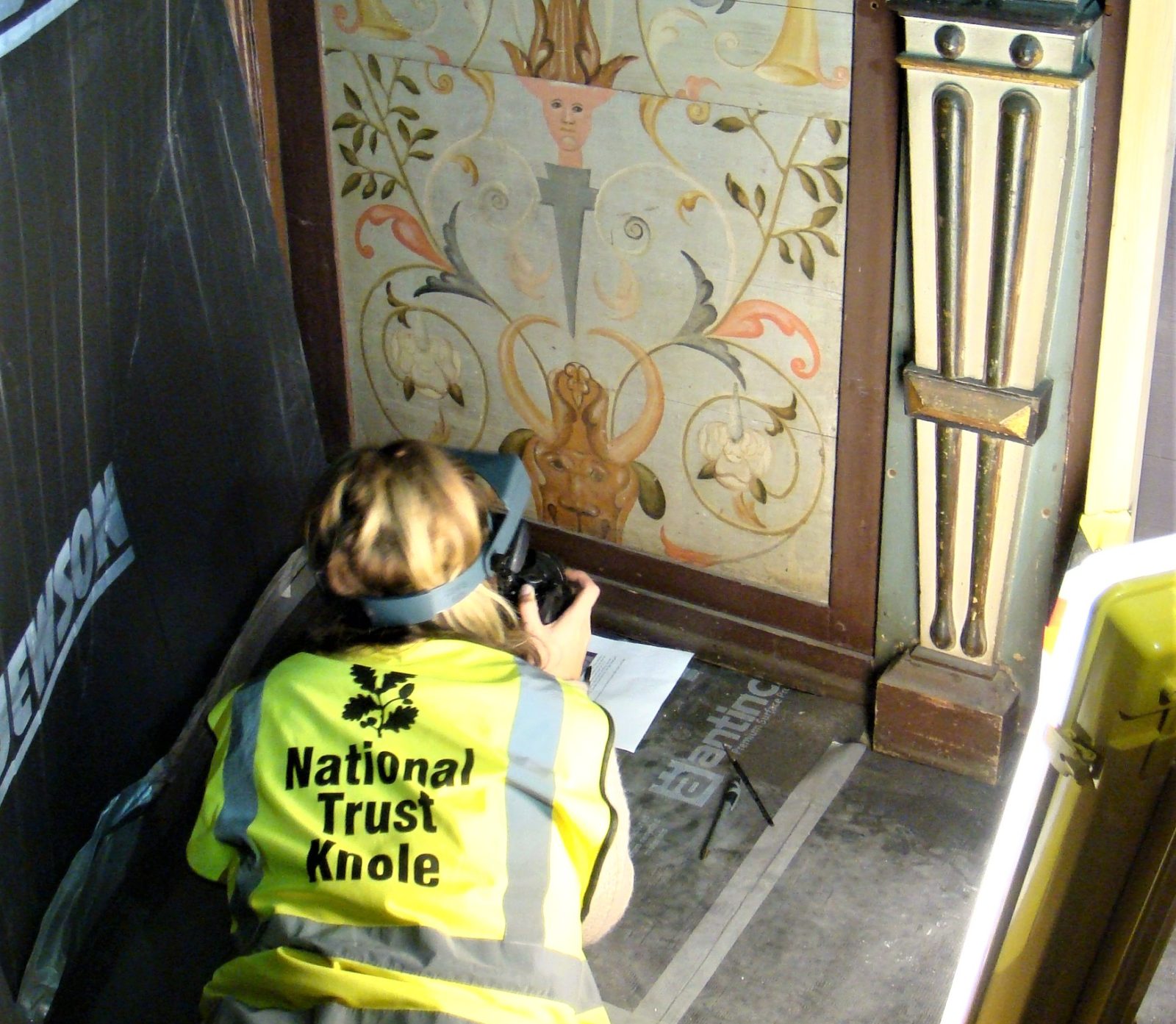 The panels were sampled and the cross sections examined using scanning electron microscopy with energy-dispersive X-rays (SEM-EDX). Smalt was found in the panel paintings on the South wall, suggesting that they belong to a seventeenth century scheme. However, in comparison to the other panel paintings and the Great Canvases (thought to be part of the early seventeenth century scheme), they are very different. This might suggest that the panel paintings were not part of Thomas Sackville's refurbishment but part of a slightly later intervention that might have been due to damage on the south wall. A scrap of canvas found on the South Wall would support the argument that the South Wall might have originally had canvases hanging on it.