We are pleased to add to the symposium programme a presentation from multidisciplinary artist Bea Haines, who will be joined by Mark Cann, Chief Chemist at ColArt, to discuss "The Material Body".
www.instagram.com/beatricehaines
www.beatricehaines.com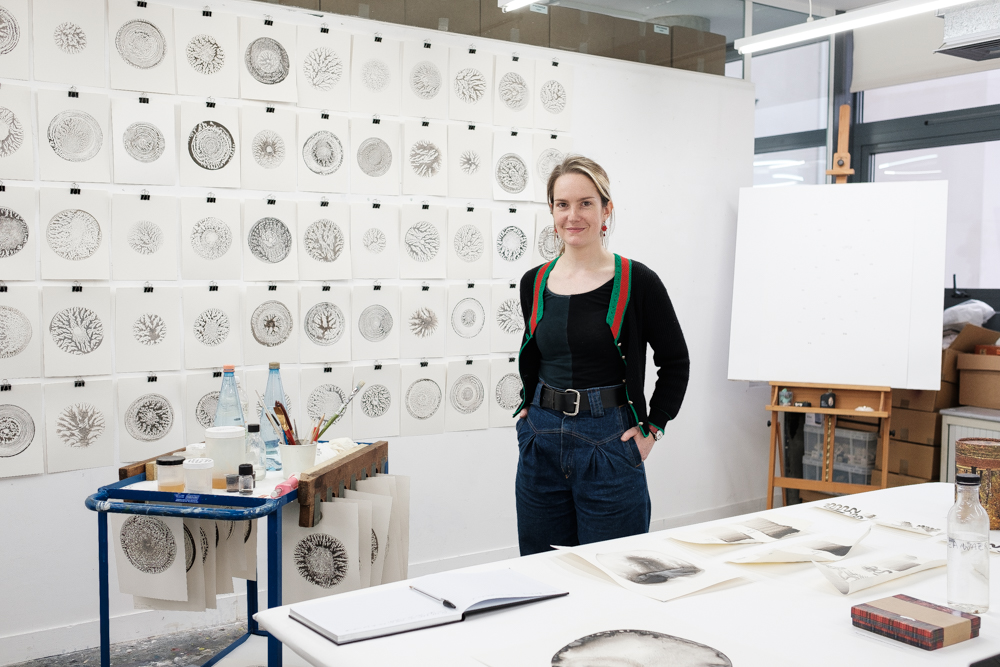 Fascinated by the innate meaning and symbolism behind everyday matter, visual artist Bea Haines uses a broad spectrum of materials in the production of her artwork. Limescale, blood, snail slime, saliva and even human ash have all been repurposed and redirected into the artist's toolbox. Manipulating such materials creates artwork grounded in our everyday lives, but with an extraordinary twist. Haines believes that art can be made from every material; that anything is up for grabs.
Jack's Black human ash on paper

CremArt (detail) series of animal ash monotype prints

Jack's Black (detail)
human ash on paper

CremArt series of 86 animal ash monotype prints
Mark Cann is an expert chemist working in surface coatings for over forty years, the last twenty of which have been dedicated to developing and testing high quality art materials at ColArt (the umbrella company responsible for materials produced by the historic Winsor & Newton brand). As well as continuing his work in materials testing, he is currently Technical Excellence Manager, disseminating his expert knowledge to new generations of budding artists.
Both scientist and artist will discuss their experience in producing paint from human ash during Bea's residency at ColArt's Innovation and Development Lab.