Joining the symposium programme, we have studio potter Darren Ellis, and Professor of Surgical Education and Engagement Science Roger Kneebone in conversation.
www.instagram.com/darrenellispottery
www.darrenellispottery.com
www.imperial.ac.uk/people/r.kneebone
In this session Professor Roger Kneebone will talk with potter Darren Ellis about clay, working with materials, the tools of the trade, and the kind of embodied knowledge that can only be achieved through endless repetition and years of practice, with a live throwing demonstration by Ellis.
In his latest research, Kneebone has revisited his own experiences as a surgeon, as well as the experiences of other experts in different fields, to expose the myths and reveal the truths of how we might develop an expertise in a particular field and what our responsibilities might be when we have done so. Kneebone is particularly interested in what potters, tailors, puppeteers, magicians, pilots and surgeons might have in common, what skills they unknowingly share, how they acquired them and how surgical medicine might learn from this.
Darren Ellis is a potter and expert craftsman whose original training in repeat throwing has afforded him a particular kind of embodied knowledge that only comes with years of experience. Darren has spoken about periods of making when the clay seems to throw itself and rows of perfectly crafted bowls or mugs line upon in front of him without his conscious memory of how they got there. Ellis recognises that the hands can remember in a way that the mind cannot and that his most successful work often comes about when he allows this to happen.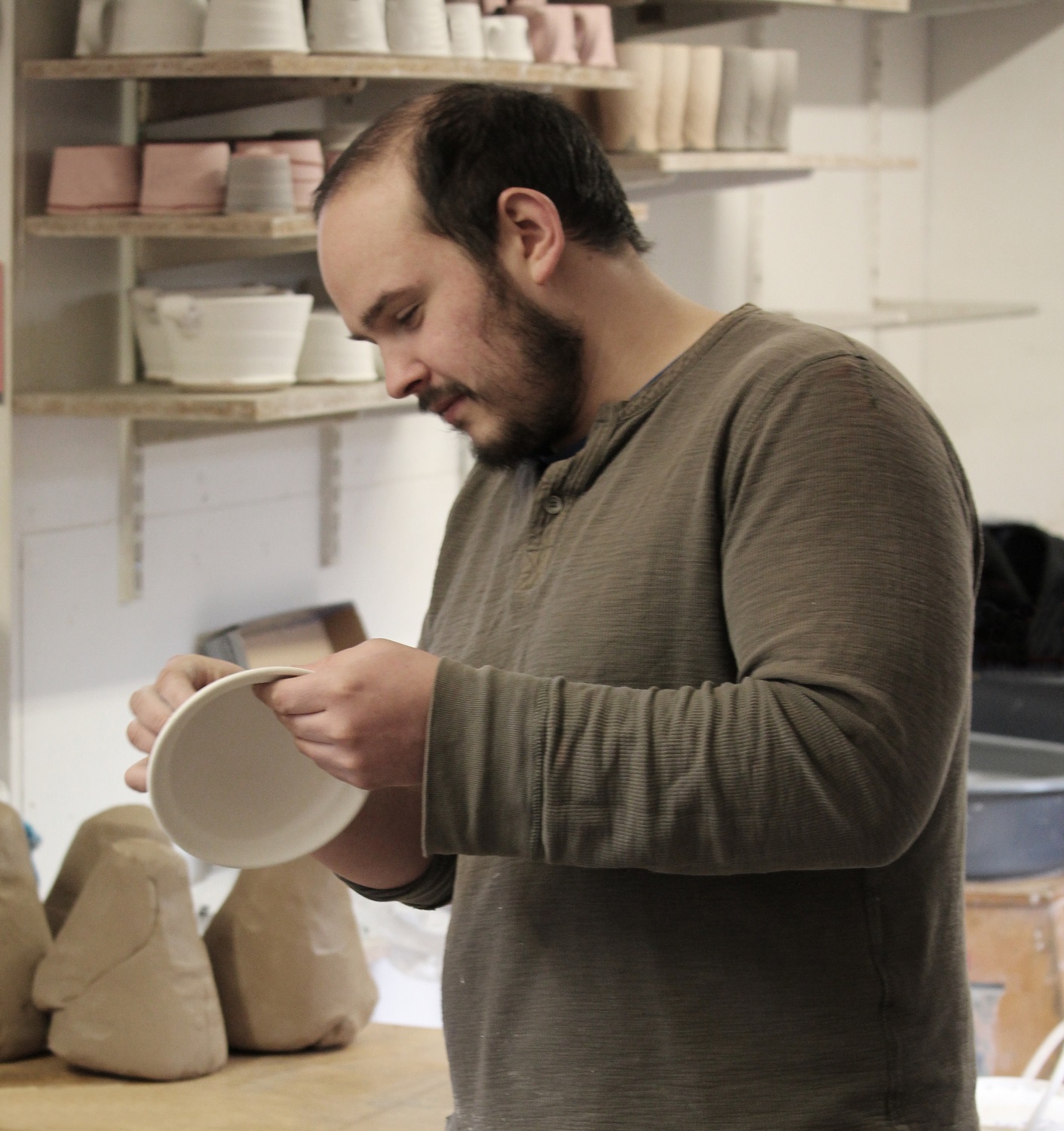 Darren Ellis is a studio potter based in South East London. He trained as an apprentice with Lisa Hammond MBE, and has his own practice producing small batches of domestic ware at Maze Hill Pottery. He works as a Technician at the Institute of Making at UCL, and is a Trustee of Adopt a Potter and Clay College Stoke.
Roger Kneebone is a clinician and educationalist based at Imperial College London, where he is a Professor of Surgical Education and Engagement Science, and Director of both the Centre for Engagement and Simulation Science and the Centre for Performance Science. He recently published Expert: Understanding the Path to Mastery; presents the Countercurrent podcast, and was the first Honorary Fellow of the City & Guilds of London Art School.