During the first weeks of the summer term in lockdown, our first year BA Historic Carving students have been working away in their home studios, with portrait modelling guru Kim Amis leading sessions on Zoom.
They had been timetabled to model in clay their first life-size portrait head, using a life model every day in the studio where their observational skills would be combined with anatomical study and an accurate system of measuring using callipers. Then came lockdown. This called for a change of focus, we needed to move quickly, use our stored energy and zoom a head.
In lieu of working from a life model, students have instead been focusing their attention on a series of familiar faces: five female leaders (Cressida Dick, Arlene Foster, Caroline Lucas, Gina Miller, Nicola Sturgeon) and five male cabinet ministers (Michael Gove, Matt Hancock, Boris Johnson, Dominic Raab, Rishi Sunak). All ten are high profile and visually accessible through media every day during the pandemic.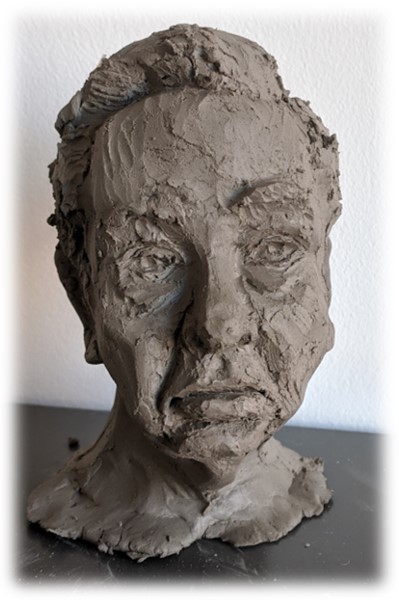 The challenge began with a ball of clay approximately the size of a large orange, suitable for modelling safely at home in the smallest of spaces. Each student modelled ten portrait maquettes at speed. Every morning at 9.30 tutor and students met in Zoomland to share the results, debate and move on to the next character.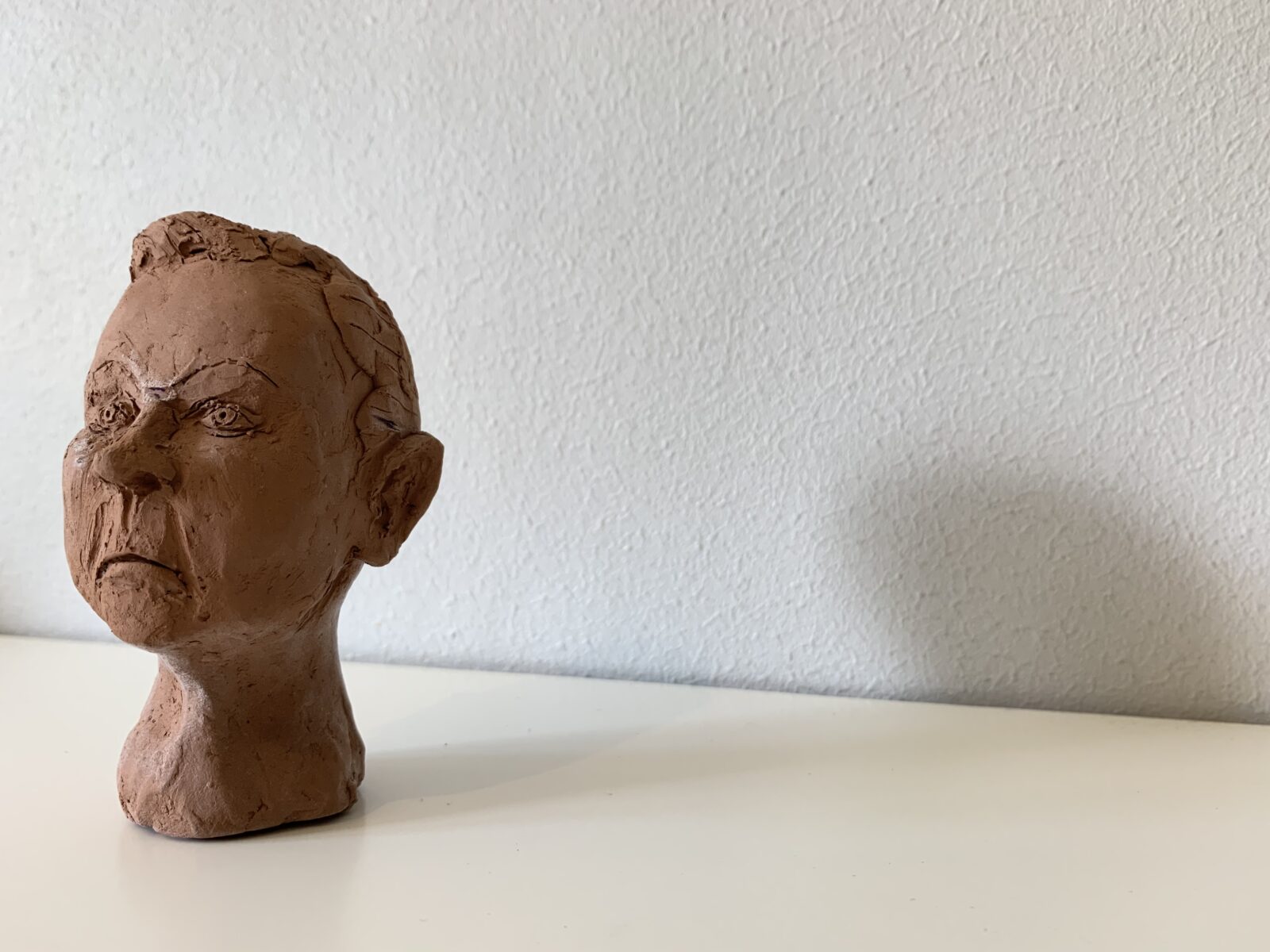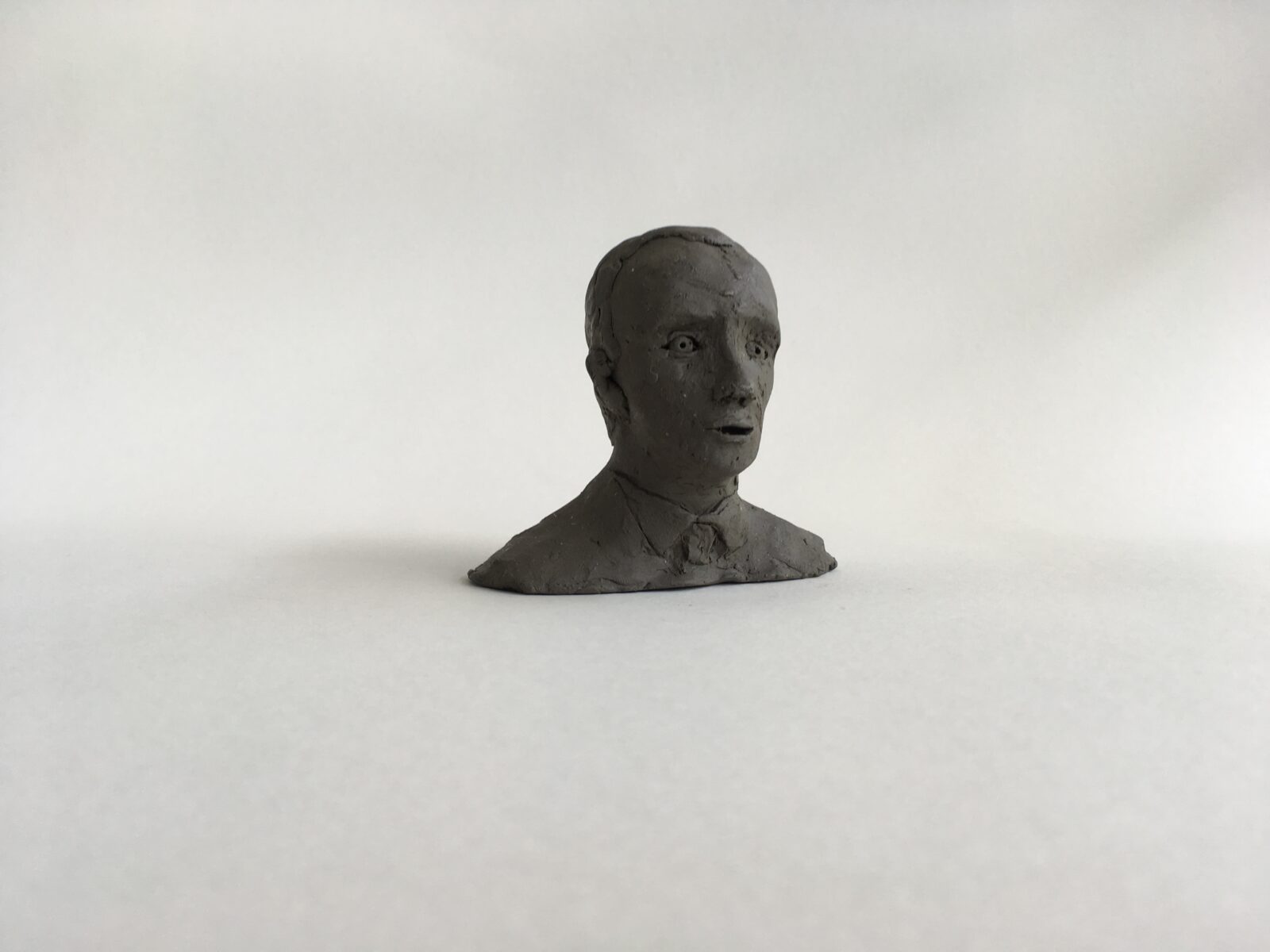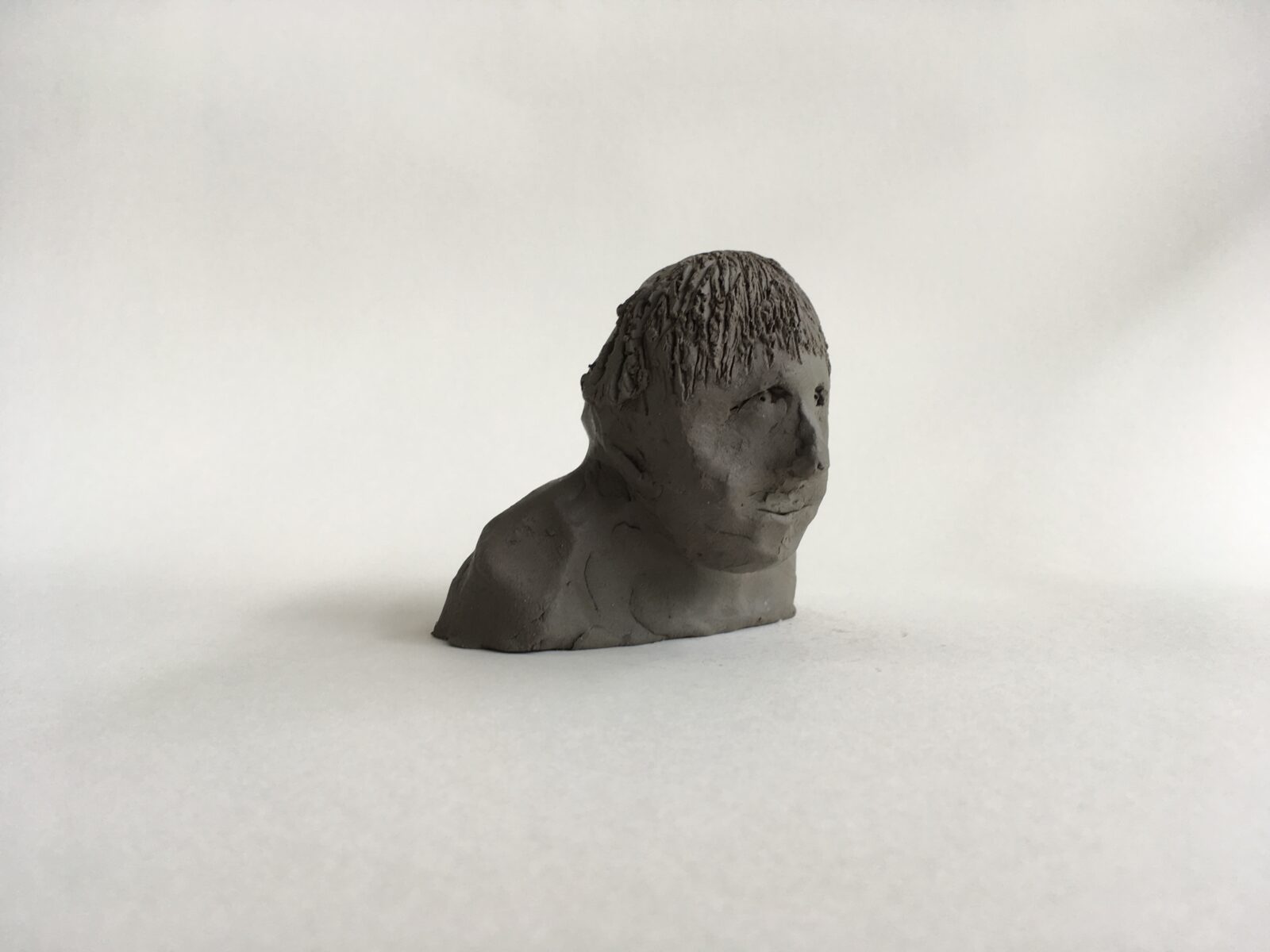 Students carried out visual research their subjects, looking out for particularities in their profiles and facial characteristics and making preparatory sketches. They also studied portraiture and modelling styles and techniques used by artists such as Honoré Daumier, Auguste Rodin, Giacomo Manzù, Ernst Barlach, Camille Claudel, Käthe Kollwitz, Jacob Epstein, Suzie Zamit, and Germaine Richier.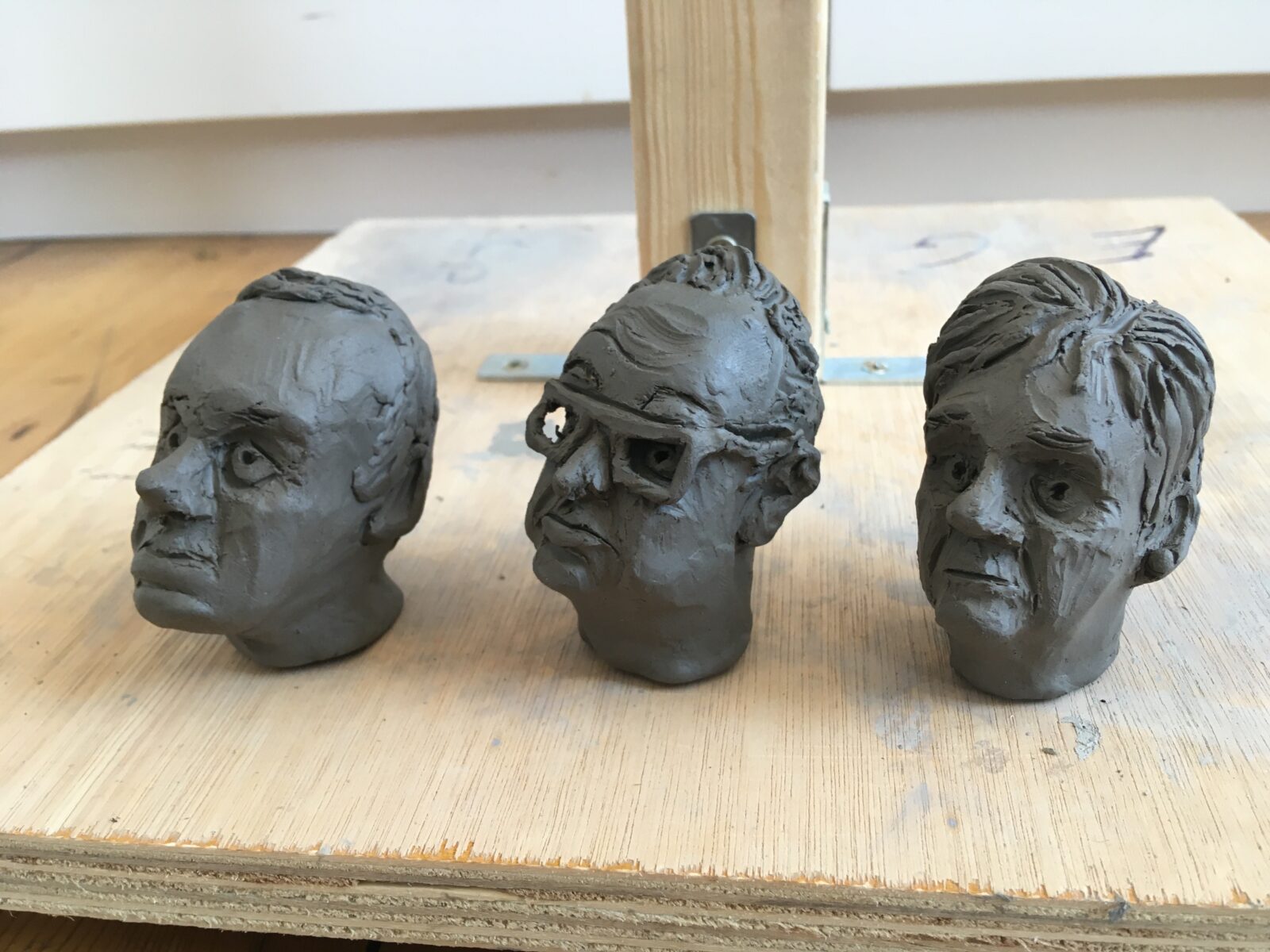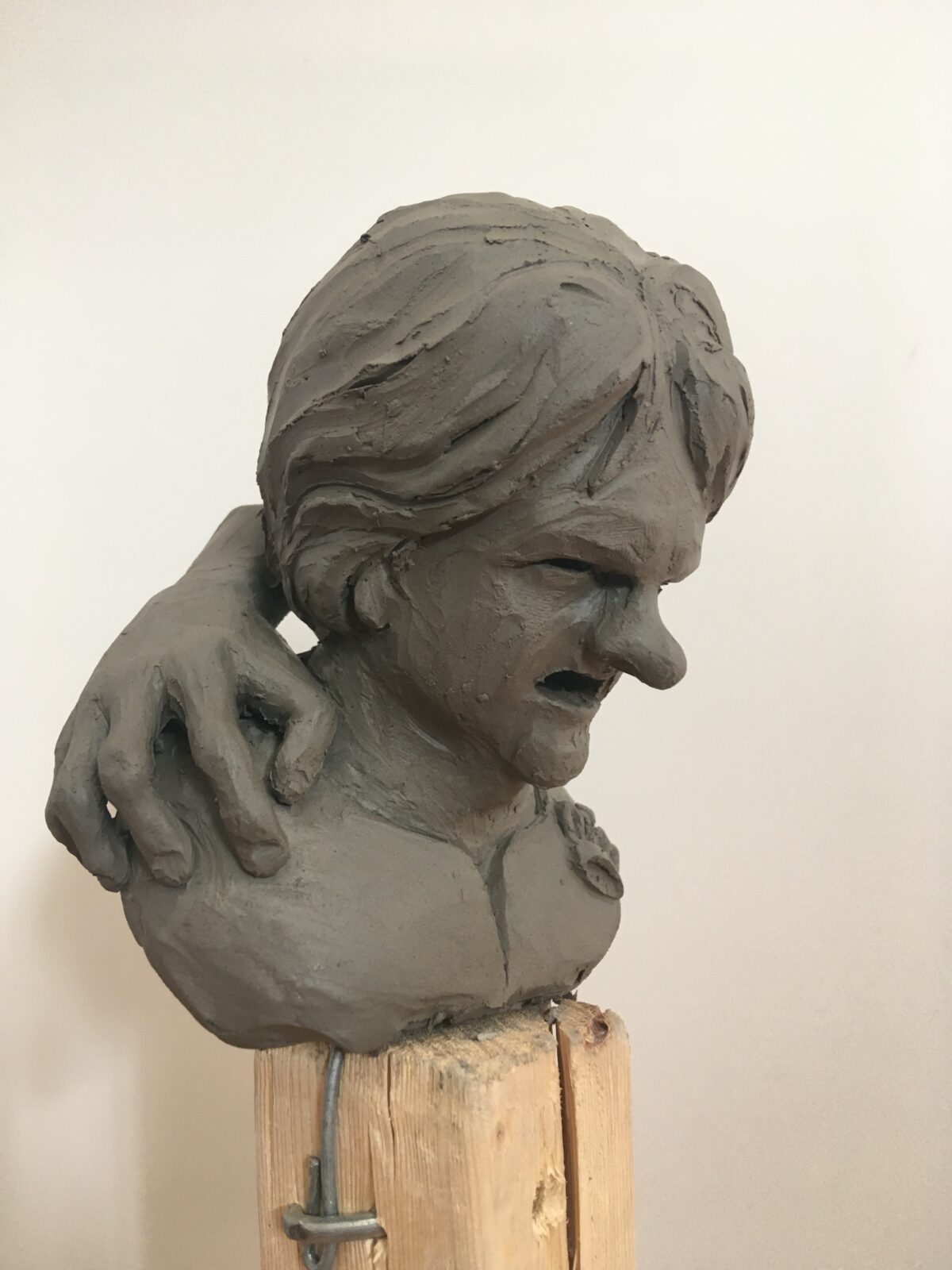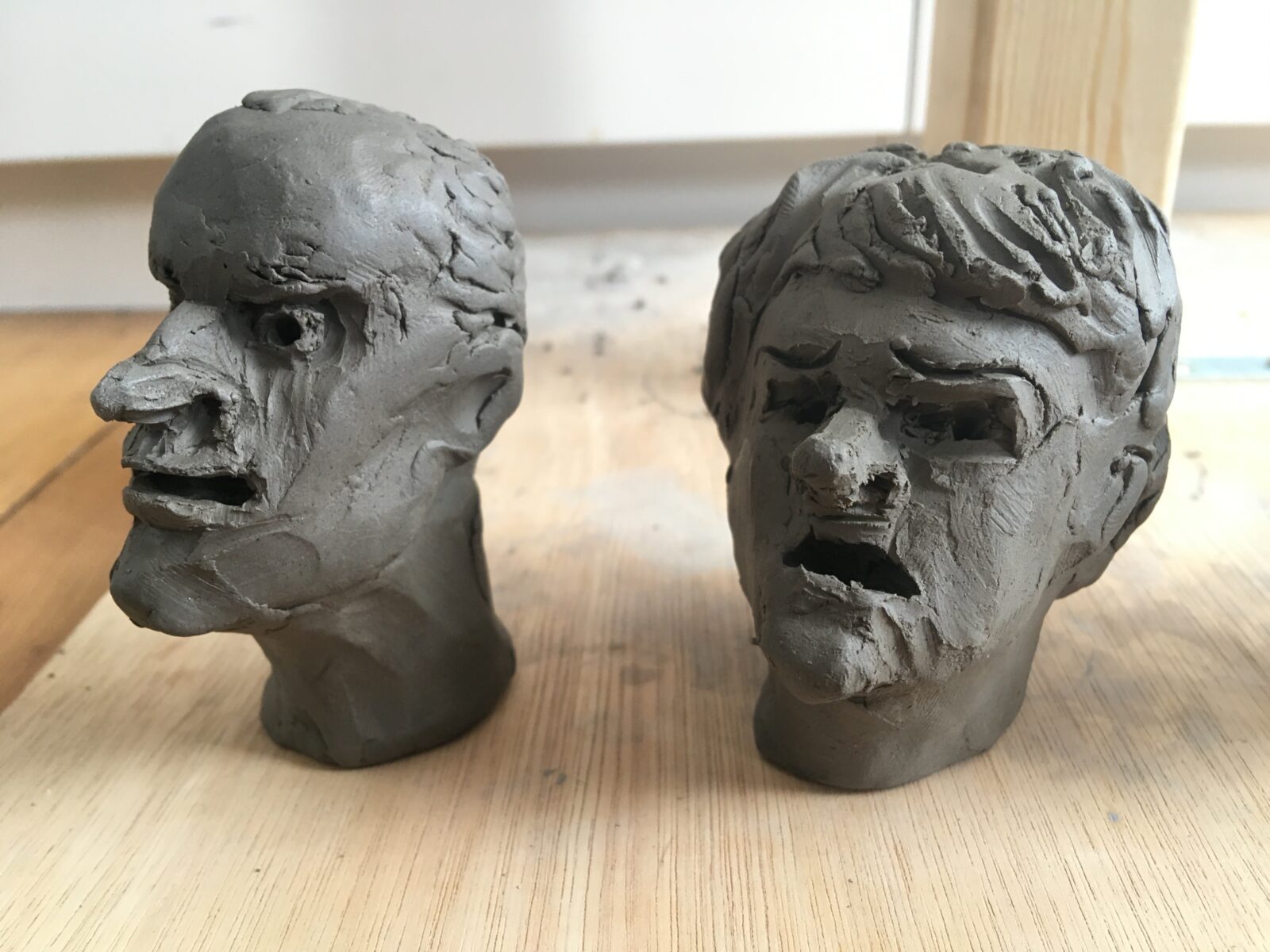 As ideas progressed and developed, proposals were explored for public sculpture and architectural interventions as a way of presenting all ten figures together as an artwork.